Microsoft Power BI
Learn Microsoft Power BI in Pune India
Delivery: Instructor-led Shared or 1 to 1
Shared: ₹29900 ($399 USD)
1 to 1: ₹44000 ($599 USD)
Microsoft Power BI is a technology-driven business intelligence tool provided by Microsoft for analyzing and visualizing raw data to present actionable information. It combines business analytics, data visualization, and best practices that help an organization to make data-driven decisions.
It is an interactive data visualization software product with a primary focus on business intelligence.
In this training, you will learn PowerBI desktop, Using Power BI mobile apps, (to stay connected to their data from anywhere) and Power BI service (a cloud-based business analytics and data visualization service).
Prerequisite
Entry level knowledge of Windows, Microsoft Excel is recommended.
Syllabus
Please check the syllabus tab above.
☝
Here is the syllabus for Microsoft Power BI training:
| Sr. | Details |
| --- | --- |
| 1 | Introduction to PowerBI |
Your Trainer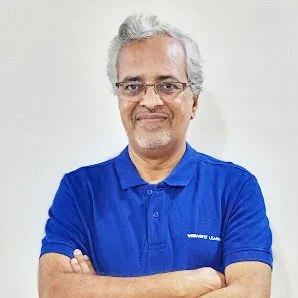 Manoj S. Mahajan
27+ yrs experienced, MCT, 29+ Microsoft exams...
View profile...
Student Testimonials