Welcome to Certification Guru
We are certified and most experienced IT trainers.
Available Courses
Learn IT in an Instructor-led classroom or online sessions.
All
Developers
Cloud
ITPros
Security
Free
About Us
Instructor-led IT training
We are full-time "IT trainers" and this is our own training center, having no external faculties appointed.
Read More
Learning Path
Attend our Instructor-led training courses.
Your Trainers
Microsoft Certified Trainers (MCT) with more than 25 years IT experience from Pune India.
Manoj S. Mahajan
IT Pro Trainer
Total experience: 25+ years with MCT, VCI, GCP, AWS, Azure, MCSA, MCSE, VCP, C|EH, RHCE, CCNA, etc. View full profile...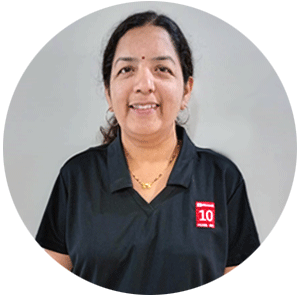 Sangita M. Mahajan
IT Developer Trainer
Total experience: 23+ years with MCT, OCPJP, MCPD: Web Developer 4, MCPD: Windows Developer, etc. View full profile...
Frequently Asked Questions
Read here the most frequently asked questions. For any help just contact us... at any time.
1. Do you conduct online training?
Yes! We deliver the best Instructor-led online training, which is face-to-face, and in real time, using Microsoft Teams. In our classroom or online training, you will also get every lecture recording downloaded after each session.
2. Why should I join?
There are many reasons. Few here: Most affordable training fee (we run all batches personally - No faculties appointed, so we don't need to pay their salaries). Most experienced trainers in India (more than 25+ years experience). Live instructor support after course completion also! Dual mode batch - participate in an online-live or classroom session as per your choice!
3. Who will be my trainer?
Depends on which course you will enrolled for. Manoj will be your trainer for ITPro, Server and Cloud certification courses and Sangita will teach you the programming courses - Java, .NET and Oracle certifications.
4. I need help in problem solving. Will you help me?
Yes! It is life long support, don't worry! You can message the problem directly to your trainer in Microsoft Teams or on WhatsApp (+91 8888092582) or email. Ask us for help during and after completion of your course.
5. Are my classes guaranteed to run?
Absolutely Yes! Your classes are guaranteed. ​No cancellation for low enrollment once the batch gets confirmed. Don't worry, your batch or single lecture will not get cancelled.
6. Will I get attendance certificate, payment receipt?
Yes, just WhatsApp us your name and email ID. You'll get the payment receipt immediately and course completion certificate once you complete the course.