Shared batch fee: Rs. 29900 ($399 USD)
1 to 1: Rs. 44000 ($599 USD)
On-demand/Offline: Rs. 14950 ($199 USD)
In this training, you'll learn to plan and implement controls that meet organizational information protection and governance requirements by using Microsoft 365 information protection services. You will be responsible for translating information protection requirements and controls into technical implementation.
To pass this exam, you should have a foundational knowledge of Microsoft security and compliance technologies and tested on your experience with implementing information protection and data loss prevention.
Prerequisites
Candidates should have strong experience with Microsoft 365 services.
As Microsoft exams are updated periodically, we need to always refer the latest exam study guide published by Microsoft. Skills measured:
Implement information protection (25–30%)
Implement DLP (15–20%)
Implement data lifecycle and records management (10–15%)
Monitor and investigate data and activities by using Microsoft Purview (15–20%)
Manage insider and privacy risk in Microsoft 365 (15–20%)
Click to View "SC-400 Study guide" on Microsoft site
After completing this training, you can appear the "Exam SC-400: Microsoft Information Protection Administrator". Exam details for Microsoft Information Protection Administrator (Exam SC-400):
Exam pricing:$165 USD

per exam. In India current Microsoft

exam fee is $80 per exam

. Worldwide it may vary.

Total exam is of 1000 marks

and you need to earn 700 marks to pass the exam.
You will

get 55 to 60 questions

in an approximate 2-2½ hours of duration and may change per exam basis.

Exam formats and question types

: Mostly single or multiple choice, drag and drop, repeated answer choices and hands-on labs.
Click to view current exam offer »
Your Trainer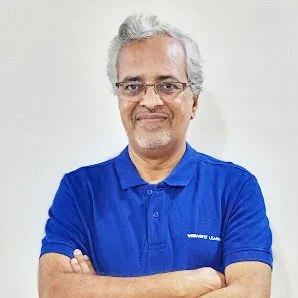 Manoj S. Mahajan
Senior IT trainer, Owner
25+ years experience, Microsoft Certified Trainer (MCT) and VMware Certified Instructor (VCI) with many certifications completed.
View profile...
Student Testimonials