Shared batch fee: Rs. 29900 ($399 USD)
1 to 1: Rs. 44000 ($599 USD)
On-demand/Offline: Rs. 14950 ($199 USD)
This training is based on the IBM Certified Technical Advocate - Cloud v4 (Exam C1000-158) certification syllabus.
After this IBM Cloud Technical Advocate you will work as a IT professional in a technical role. You'll understand the client-specified requirements and goals, and facilitate an appropriate solution with IBM Cloud, helping clients realize benefits related to leading industry and IBM Cloud offerings. Areas of focus include cloud components, architecture, and methodologies.
This training is an optional prerequisite for IBM Cloud Professional Architect certification.
Prerequisite
Syllabus
Please check the syllabus tab above.
☝
This IBM Cloud Technical Advocate v4 training covers following topics:
Sr.
Details
Section 1
Introduction to Cloud (14%)

Define cloud computing and explain its essential characteristics, history, and emerging trends
Identify where to find business case studies for cloud computing
Identify the service and deployment models of cloud computing
Recognize the various components of a cloud architecture and its relevance
Recognize regulatory compliance and governance practices

Section 2
IBM Cloud Fundamentals (14%)

List key IBM Cloud Catalog Services
Identify where to find IBM Cloud services available to deliver specific functionality
Be familiar with DevSecOps and how IBM Cloud services are delivered to the teams
Summarize core groups of available database, integration, and analytics services
Be familiar with IBM Cloud documentation supporting client solutions
Identify how security is maintained in IBM Cloud

Section 3
Compute Options (11%)

Identify compute options on IBM Cloud and their advantages
Identify use cases of compute offerings
Identify the benefits of IBM Cloud Satellite

Section 4
Storage (6%)

List the high-level concepts and use cases of IBM Cloud storage offerings and their advantages
Recognize the benefits and options of IBM backup, recovery, and replication solutions

Section 5
Networking (11%)

Identify networking components, connectivity, and advantages of IBM Cloud
Identify when and how to use specific cloud networking components
Summarize VPC architecture, benefits, and networking options

Section 6
Services (16%)

Identify use cases for integration options on IBM Cloud
Recall how Edge solutions can leverage IBM Cloud
Identify use cases of adding AI and analytics into applications
Recognize the value of the different IBM Cloud Managed Database options
Identify the benefits and options of IBM Hyper Protect Crypto services

Section 7
Security (14%)

Recognize how applications can take advantage of the security features of IBM Cloud, VPC, and VMware
Recall how applications can take advantage of IBM Cloud network security services and option when building solutions
Recognize how applications can take advantage of IBM Cloud Storage services security option when building solutions
Identify options to secure networking when utilizing IBM Cloud PaaS in a solution

Section 8
Building Cloud Native and Multicloud Applications (14%)

Identify the benefits and key enabling technologies of cloud native and microservices
Modernizing Existing Applications
Identify key benefits of container orchestration systems
Recall different types of solution scalability
Recognize the benefits of adopting hybrid-cloud and multicloud architectures
Details for the "IBM Cloud Technical Advocate v4" certification exam:
Required Exam: C1000-158 IBM Cloud Technical Advocate v4
Number of questions: 66
Number of questions to pass: 40
Time allowed: 90 minutes
Exam fee: $200 USD. In India $100 USD. Worldwide it may vary.
Your Trainer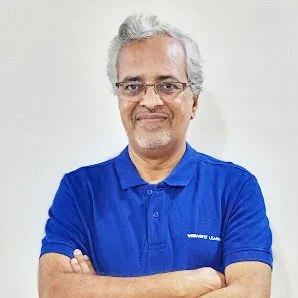 Manoj S. Mahajan
Senior IT trainer, Owner
25+ years experience, Microsoft Certified Trainer (MCT) and VMware Certified Instructor (VCI) with many certifications completed.
View profile...
Student Testimonials