Shared batch fee: Rs. 29900 ($399 USD)
1 to 1: Rs. 44000 ($599 USD)
On-demand/Offline: Rs. 14950 ($199 USD)
This course goes through all of the skills needed to take and pass the Microsoft certification "Azure Networking Solutions" (AZ-700) exam. Prove your AZ-700 Microsoft Azure Networking skills to the world.
As a Azure network engineers you'll work with solution architects, cloud administrators, security engineers, application developers, and DevOps engineers to deliver Azure solutions.
We will cover the planning, implementing, and managing Azure networking solutions, including core network infrastructure, hybrid connectivity, application delivery services, private access to Azure services, and network security.
Prerequisite
You should have experience with Azure technologies, such as creating and managing compute, storage, and networking resources in Azure.
You should understand networking fundamentals, such as name resolution, network protocols, and network address management.
Recommended prerequisite: Microsoft Azure Administrator
Syllabus
Please check the syllabus tab above.
☝
As Microsoft exams are updated periodically, we need to always refer the latest exam study guide published by Microsoft. Here is the list of topics from the February 2, 2023 updates:
Design and implement core networking infrastructure (20–25%)
Design, implement, and manage connectivity services (20–25%)
Design and implement application delivery services (20–25%)
Design and implement private access to Azure services (5–10%)
Secure network connectivity to Azure resources (15–20%)
Click to View "AZ-700 Study guide" on Microsoft site
After completing this training, you can appear the "Microsoft Certified: Azure Network Engineer Associate" certification exam:
Exam Code: Exam AZ-700, Designing and Implementing Microsoft Azure Networking Solutions
Level: Associate
Total questions: 55-65 questions
Passing score: 700 / 1000
Cost: 165 USD. In India current Microsoft exam fee is $80 per exam. Worldwide it may vary.
Length: 100 minutes
Question Type: Multiple choice, Multiple selection, Drag & Drop, Solution Based Case Studies.
Recommended Prerequisite Exam: AZ-104: Microsoft Azure Administrator
View Practice Tests for this exam!
Your Trainer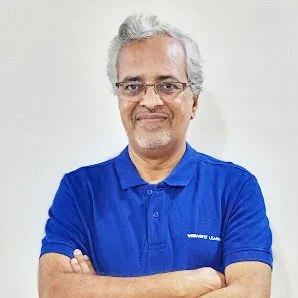 Manoj S. Mahajan
Senior IT trainer, Owner
25+ years experience, Microsoft Certified Trainer (MCT) and VMware Certified Instructor (VCI) with many certifications completed.
View profile...
Student Testimonials