This training covers the essentials that a Solutions Architect on Microsoft Azure will need to use Microsoft Azure as their cloud platform for a project. You'll learn how to deploy and configure cloud infrastructure, implement workloads and security, architect solutions, create and deploy apps, implement authentication, secure data, and develop for the cloud. Microsoft Azure is continuously updated so versioning of the cloud is not a concern in this tech space.
This course is covering the new exam AZ-300 objectives. Passing this exam AZ-300 (Microsoft Azure Architect Technologies) and Exam AZ-301 (Exam AZ-301: Microsoft Azure Architect Design) earns you credit toward Azure Administrator certification.
Prerequisites
Key Features
Real-time 1 to 1 interaction
Download short notes
Download and watch all lectures offline
Get an attendance certificate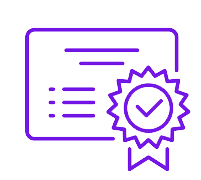 In this AZ-300: Microsoft Azure Architect Technologies training we are following the official syllabus:
Deploy and configure infrastructure (25-30%)
Implement workloads and security (20-25%)
Create and deploy apps (5-10%)
Implement authentication and secure data (5-10%)
Develop for the cloud and for Azure storage (20-25%)
As Microsoft is updating the above syllabus every 3 to 6 months, we need to refer the latest exam skills outline provided by Microsoft at the start of our batch.
Deploy and Configure Infrastructure

Analyze resource utilization and consumption
Create and configure storage accounts
Create and configure a Virtual Machine (VM) for Windows and Linux
Automate deployment of Virtual Machines (VMs)
Create connectivity between virtual networks
Implement and manage virtual networking
Manage Azure Active Directory (AD)
Implement and manage hybrid identities
Implement Workloads and Security

Migrate servers to Azure
Configure serverless computing
Implement application load balancing
Integrate on premises network with Azure virtual network
Manage role-based access control (RBAC)
Implement Multi-Factor Authentication (MFA)
Create and Deploy Apps

Create web apps by using PaaS
Design and develop apps that run in containers
Implement Authentication and Secure Data

Implement authentication
Implement secure data solutions
Develop for the Cloud

Configure a message-based integration architecture
Develop for autoscaling
Part of requirements for : Azure Solutions Architect. After completing this training, you can appear the "Microsoft Azure Architect Technologies" exam AZ-300, To get
Azure Solutions Architect
certification you need to pass this exam and another
exam AZ-301 (Microsoft Azure Architect Design)
.
All Microsoft exams are online and available at Pearson VUE exam centers.
Exam pricing in $165 USD per exam. In India current Microsoft

exam fee is Rs. 4800 per exam

. Worldwide it may vary.

Total exam is of 1000 marks

and you need to earn 700 marks to pass the exam.
You will

get 45 to 55 questions

in an approximate 2-2½ hours of duration and may change per exam basis.

Exam formats and question types

: Mostly single or multiple choice, drag and drop, repeated answer choices, etc.
» Check current exam offers...