Shared batch fee: Rs. 29900 ($399 USD)
1 to 1: Rs. 44000 ($599 USD)
On-demand/Offline: Rs. 14950 ($199 USD)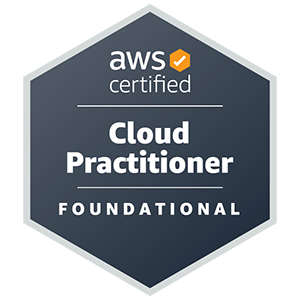 The AWS Certified Cloud Practitioner (CLF-C01) Exam is a high level introduction to AWS services and is intended to examine the candidates ability to define what the AWS cloud is and the global infrastructure. It provides overview of AWS core services security aspects, pricing and support services.
In this course, you'll gain an overall understanding of AWS Cloud, independent of specific technical roles. It provides a detailed overview of cloud concepts, AWS services, security, architecture, pricing, and support. This course also helps you prepare for the AWS Certified Cloud Practitioner exam.
Offline study
kit is available for this course! Study at your own pace and speed using it. Purchase using above payment options.
Who are target audience for this certification?
The AWS Cloud Practitioner is the entry level exam and is intended for people who want to get an idea about the AWS cloud services.
The AWS Cloud Practitioner Exam is intended for individuals who have knowledge and skills necessary to demonstrate overall understanding of AWS cloud.
People who want to gain high level overview of AWS.
Recommended prerequisite: Cloud computing essentials webinar.
The AWS Certified Cloud Practitioner (CLF-C01) exam is broken down into 4 domains. The table below lists the main content domains and their weightings.
| Domain | % of Examination |
| --- | --- |
| Domain 1: Cloud Concepts | 26% |
| Domain 2: Security and Compliance | 25% |
| Domain 3: Technology | 33% |
| Domain 4: Billing and Pricing | 16% |
| TOTAL | 100% |
This course covers following topics:
Domain 1: Cloud Concepts

1.1 Define the AWS Cloud and its value proposition
1.2 Identify aspects of AWS Cloud economics
1.3 List the different cloud architecture design principles




Domain 2: Security and Compliance

2.1 Define the AWS shared responsibility model
2.2 Define AWS Cloud security and compliance concepts
2.3 Identify AWS access management capabilities
2.4 Identify resources for security support




Domain 3: Technology


3.1 Define methods of deploying and operating in the AWS Cloud
3.2 Define the AWS global infrastructure
3.3 Identify the core AWS services
3.4 Identify resources for technology support




Domain 4: Billing and Pricing


4.1 Compare and contrast the various pricing models for AWS
4.2 Recognize the various account structures in relation to AWS billing and pricing
4.3 Identify resources available for billing support




AWS Certifications & exam registration process

AWS Certifications
Exam details
Exam preparation tips
Exam registration and scheduling
Taking the Exam
After completing this training, you can appear the
AWS Certified Cloud Practitioner (CLF-C01)
Exam.
Duration:

90 minutes

Total Questions:

65

Format:

Multiple choice (has one correct response and three incorrect responses) and Multiple response (has two or more correct responses out of five or more options)

Exam fee:

$100 USD

Total marks:

Your results for the examination are reported as a score from 100-1000 marks.

Passing:

You need minimum passing score of 700 marks
Your Trainer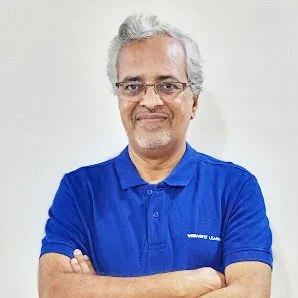 Manoj S. Mahajan
Senior IT trainer, Owner
25+ years experience, Microsoft Certified Trainer (MCT) and VMware Certified Instructor (VCI) with many certifications completed.
View profile...
Student Testimonials